Facebook Overload??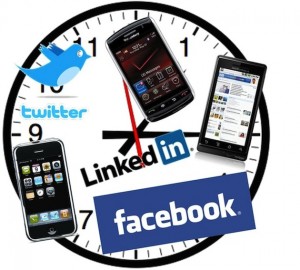 Well you are here on Facebook right now aren't you?! Some people may not agree that you can ever have a Facebook overload, but a technology overload – that, we can all agree on! Technology can easily take over your day, and your life allowing precious time to whittle away and  your days increasingly unproductive.
Reclaim your techno balance and follow our 5 simple tips…
Check emails at 9:30am or designate 30 minute time slot. Delete spam or emails that you know in your heart that you are not likely to ever get back to. Deal with all of the rest immediately. This means acting decisively, with a cup of coffee in hand – of course! If you can't respond to each email in 3 minutes look to schedule it to a later time so that you can focus. Keep your inbox clear – de-cluttering your inbox to de-clutter your mind!
Play music! Turn off the TV or listen to the sounds of nature, the waves, the birds outside maybe?
Watch an engaging film that will make you laugh your head off, or cry your eyes out! Both are great ways to release stress – then turn it off!
Get back out amongst nature, even if it is only for 5 minutes. Take your shoes off, sink your toes into the sand or the grass and take a few deep breaths!
Go to bed 30 minutes earlier and sleeeeep! All phones, computers, devices, and TV's out of the bedroom!
There is nothing extreme about the 5 helpful tips above, it is all about being more consciously aware of how and when you use technology. Its all do-able and promises a healthy return to techno balance!